{You never know what's happening inside}

Special Events!
If you want to schedule your very own private night at the Theatre (with all your friends) send us a note and we'll make it happen! booking@relixvariety.com


If you want to schedule your very own private night at the Theatre (with all your friends) send us a note and we'll make it happen! booking@relixvariety.com


---

Your Party at Relix!



Contact us to book your Next Event!









We are Affordable, Adaptable, and Unique! We host all kinds of Events: Wedding Receptions, Club Meetings, Presentations, Dances, Parties, Reunions, Fundraisers, Music Shows, Film shoots, Movies and More! Booking@RelixVariety.com

---

THE BEST LISTENING ROOM
in Knoxville!

---

Movie Nights

By now many of you have seen one of our Movies or Film Festivals. We have the largest private screen in town! We also can show your slide shows and movies during your private event!
If there is a Movie you'd like to see, send us a line and we'll see if we can make it happen. (email booking@relixvariety.com)
And as always, Check out our schedule of events. We always have the best independent films showing at Relix Variety Theatre!

---

Map


---
---
Public Events!
---
Wednesday, May 22nd - 7pm
The Point Church presents Bar Church
Come as you are - Free
Experience The Point Church at Relix!
This is an opportunity to come as you, text in your questions, and find out who Jesus is and what it's all about. All offerings will be donated to Kali, a 5 year old girl getting a Kidney transplant on May 15! We will have full menu and full bar open for purchase.
The Point is a church for all people. The church meets Sunday mornings 9:30 and 10:45 at the Regal Cinema in West Town Mall. Visit them @ www.
thepointknox.com
And See the facebook invite @
www.facebook.com/events/113266782177050/
---
---
James McCartney w/ Ian Thomas and the Drifters
Saturday, June 8th, 8pm, doors at 7pm
$15
Relix would love to book Paul McCartney, and we are getting
close
. We have the next best thing, his son James McCartney comes to Relix! Beginning April 6th, McCartney will visit forty-seven cities coast to coast performing a unique solo-acoustic show in intimate and elegant listening rooms throughout the country. Accompanying himself on guitar and piano, McCartney's soaring vocals, songwriting, and musicianship will take center stage in this distinctive and powerful setting.
Don't miss this show!
http://www.brownpapertickets.com/event/368638
---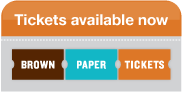 ---
Saturday, June 15
The Streamliners Swing Orchestra
Doors @ 7pm; Show @ 8pm
$12-general; $10 for KMA and KSDA members

The fabulous Streamliners Swing Orchestra made a big splash at their Relix
debut on March 1, and they are coming back on a "Swingin' Second
Saturday!"

Formed over 13 years ago years ago by bassist Mischa Goldman, trumpeter
Mike Spirko and trumpeter Thomas Heflin, the Streamliners are a 17-piece
unit that plays the big band classics of Duke Ellington, Glenn Miller,
Benny Goodman, Count Basie, Ella Fitzgerald, Peggy Lee, with a little
Louis Jordan and Louis Prima mixed in for extra fun!

---
---
Wednesday, June 19th
Blues Caravan with Jamie McClean Band and Joanne Shaw Taylor
8pm

Like great music? Check this out!


---
---
What's the Big Idea?!
Thursday, June 20th 5pm
What's The Big Idea
, is a
business plan
competition presented by The Development Corporation of Knox County, the Knoxville Chamber, and Tech2020!
15 are selected to present to a panel of judges. The 3 selected come to Relix on Thursday, June 20th for the finale.
http://www.knoxvillechamber.com/big-idea
---